Replacement Windows in Dayton & Southwest Ohio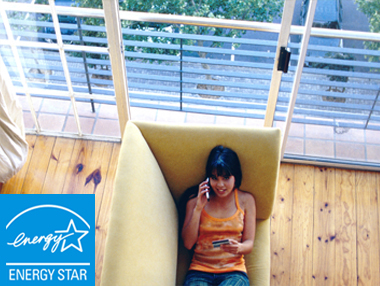 Considering buying windows to replace your current ones?Buying windows is an easy process when working with Buschurs. Our replacement windows weren't built to compete with other windows... they were built to replace them.
At Buschurs, we value the importance of making buying windows simple with one of the most improved energy-efficient windows on the market. We make buying windows as easy as can be.
There's no need to worry about the cost of buying windows. Our choice in the OKNA window brand provides innovative energy conservation technology that outperforms ENERGY STAR's more stringent certification standards implemented in 2010.
Environmental

When buying windows, consider the environmental efficiency of the materials used in order to save energy and reduce costs.

OKNA spacers improve the total U-Value for your replacement windows, which reduces heat loss and saves money on energy bills. Heatseal™ spacers can save the environment from 1,200 to 1,600 lbs of CO2 per year for a typical home.

Enhanced by multiple layers of advanced glass coating, replacement windows from OKNA provide optimal climate control, neutral aesthetics, and plenty of natural light.

OKNA SCREENS

OKNA offers a factory-installed half screen with a heavy-duty handle. Screens are removable from the inside for convenient storage.

We also offer ThruVision® Screens which improve the view thru the window, protecting interior from insects and allowing perfect ventilation.

When buying windows, keep the type of screen they have in mind before making a final decision.
Contact Buschurs to discuss buying windows in Dayton and Southwest Ohio.